Creating a campaign is easy! To get started, first log into Feature.fm to access your main dashboard. Click the "Pink Plus Sign" at the top right corner of your campaign page.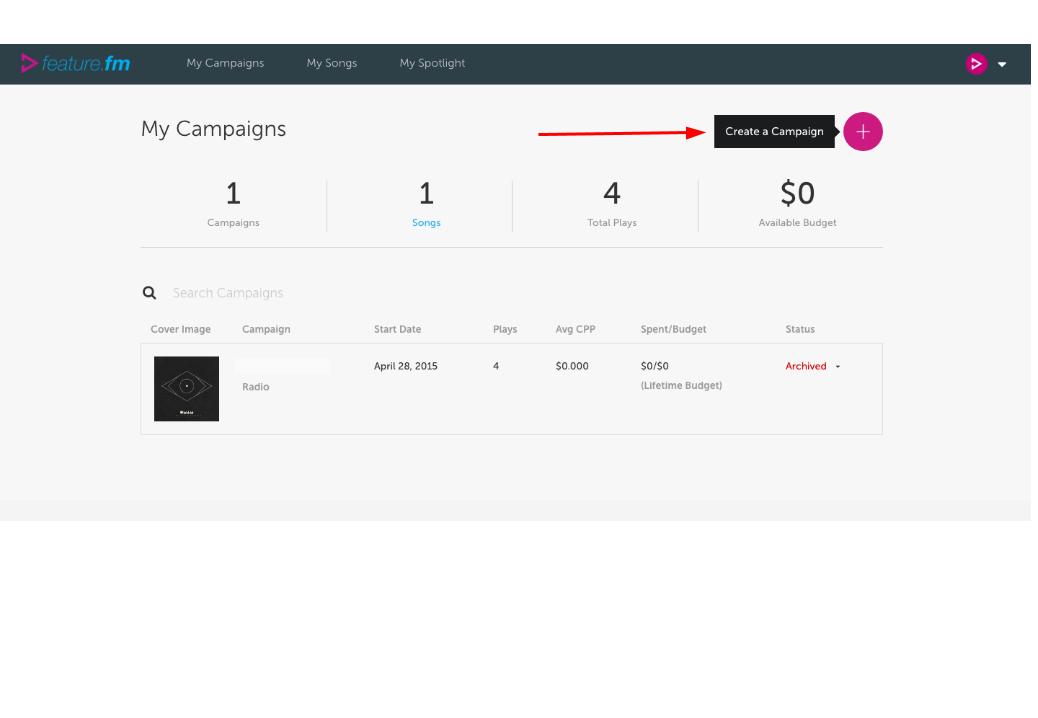 Then, you will select which type of campaign you want whether it be a Deezer, or music website campaign. If you want more than one type, you can add another campaign later.
After you have chosen your campaign type, you will name your campaign.