The information you include in your Artist Profile will be used to help with your internal use of feature.fm.
The first you need to do is choose which type of organization you are. Choose "Label" if you are a Record Label. "Promoter" accounts can be for Managers, PR/Marketing Companies, Media Companies, Brands, or any other artist representatives.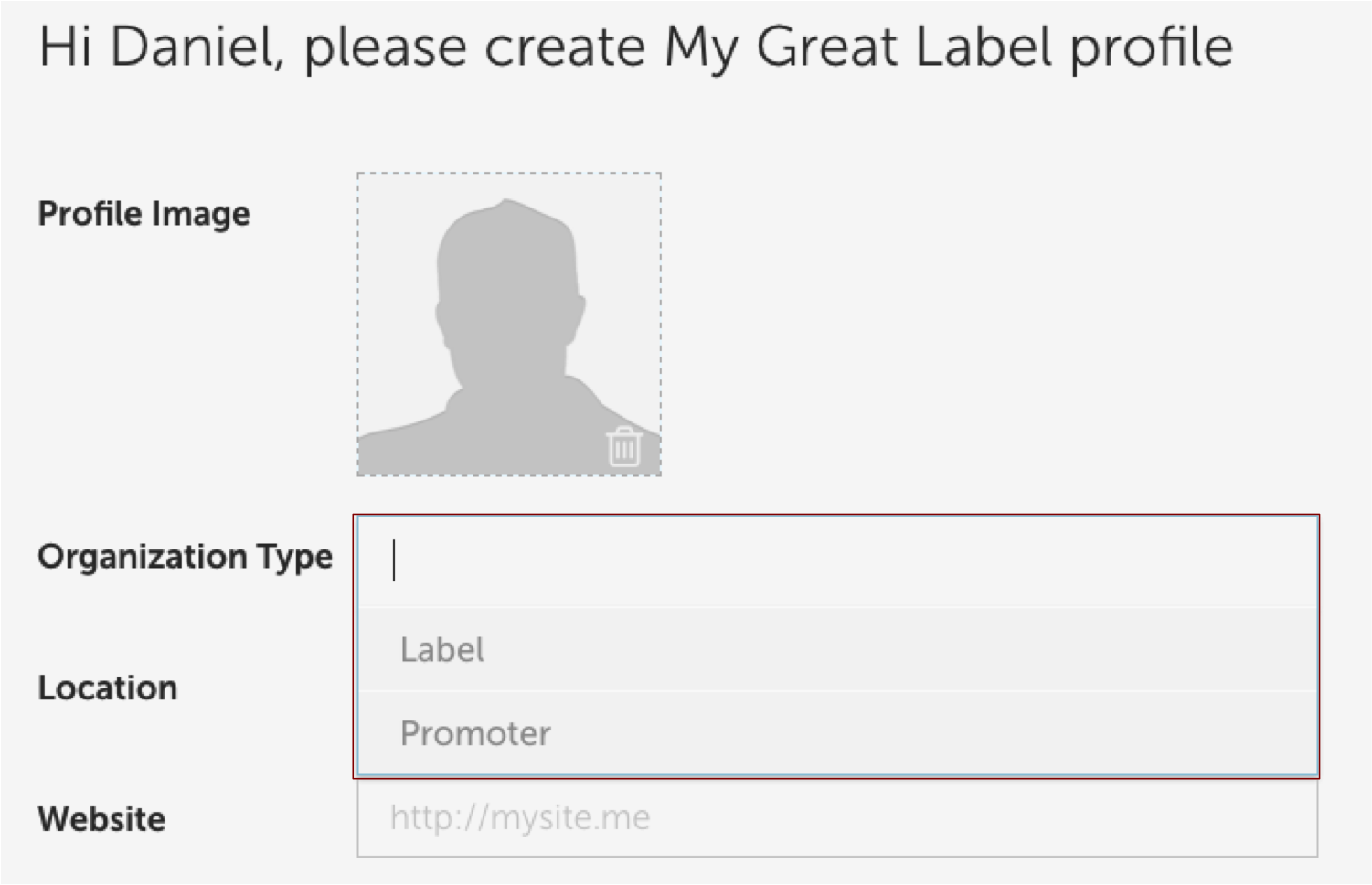 After you fill out all of the information and agree to the Terms & Conditions, you'll be ready to add artists to your account.