Learn how to create a Contest Link to drive engagement, reward your fans, and referral options to turn fans into your marketing force. 
First, head to your Smart Links tab and click on the pink plus sign to create a new link. Select "Contest Link" from our list.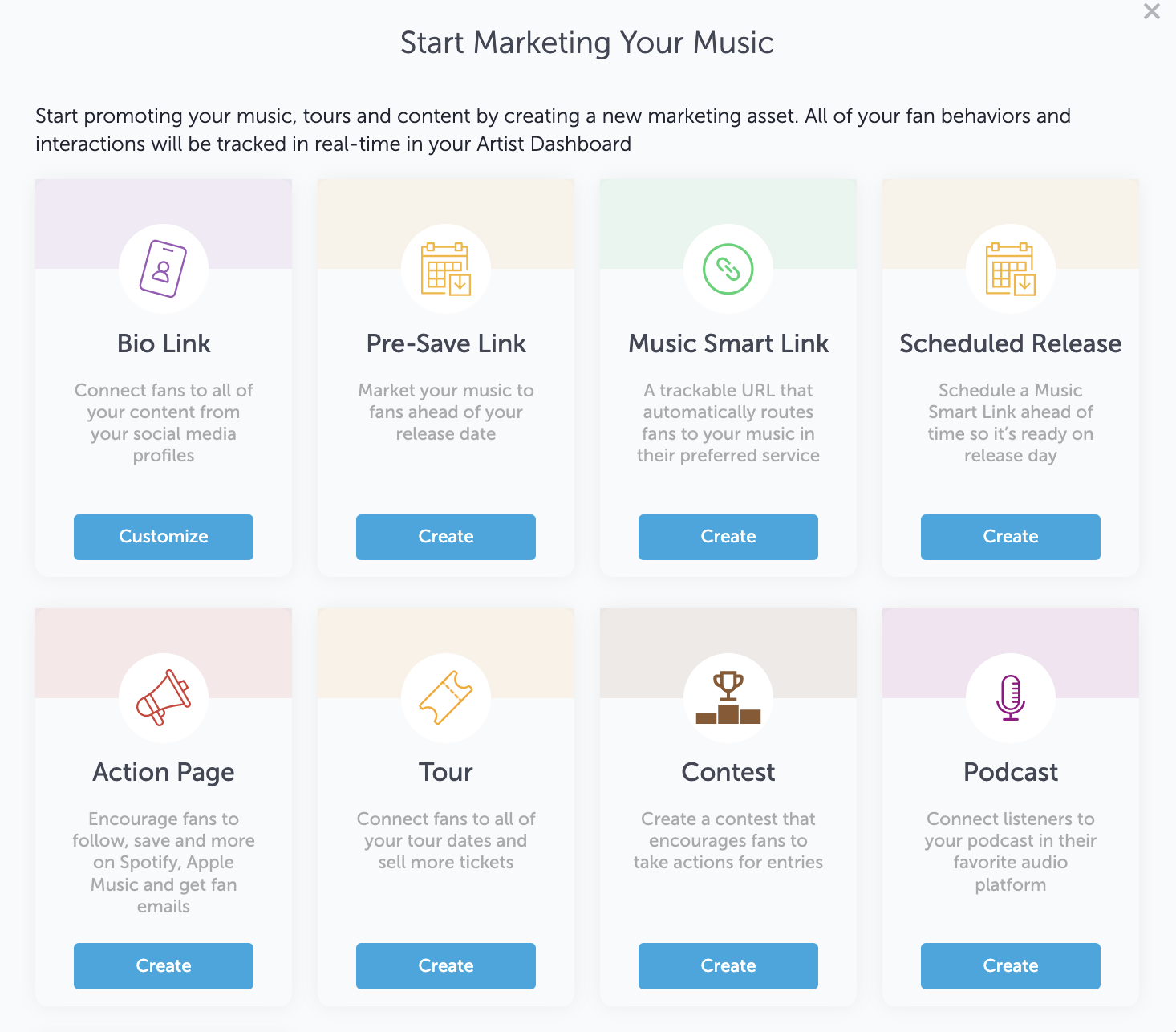 Now you can get started filling out the basic information about your contest!
Details
Customize your link URL, preview image, title, and prize description. Get creative! You'll be able to customize your prize description with emojis, font, color, and alignment options.
Scroll down to pick out the end time and time zone for your contest. This will display a timer on your contest link. Move on to pick out a background color or image. GIFs, JPGs, and PNGs.

Finally, you'll be able to adjust your contest rules. 
By default, Feature.fm's rules makes contests and sweepstakes eligible to entrants at least 18 years of age and in all countries where legally permissible. To restrict age and location eligibility or customize the rules, please use your own contest rules. You can use our Contest Rules Template as a guide. You'll also be able to upload your own official contest rules via URL.
Registration
Choose your preferred registration methods that your contestants have to perform to enter your contest. You can choose to let them enter with their Email, Spotify, or Facebook. Choose the number of entries each method will earn the contestant.
Actions
Choose one or multiple giveaway actions that someone can perform to increase their chances of winning your giveaway. Actions available include YouTube "Subscribe", Spotify "Follow/Save", SoundCloud "Follow", and Apple "Add to Library". You can customize your messaging here as well. You also have the option to add your own URL. 
Referral
Choose whether you want contestants to be able to share this giveaway with their friends to earn more entries! You can customize the title, description, entries, background, and button color. 
Socials
Choose to display & customize your social media icons.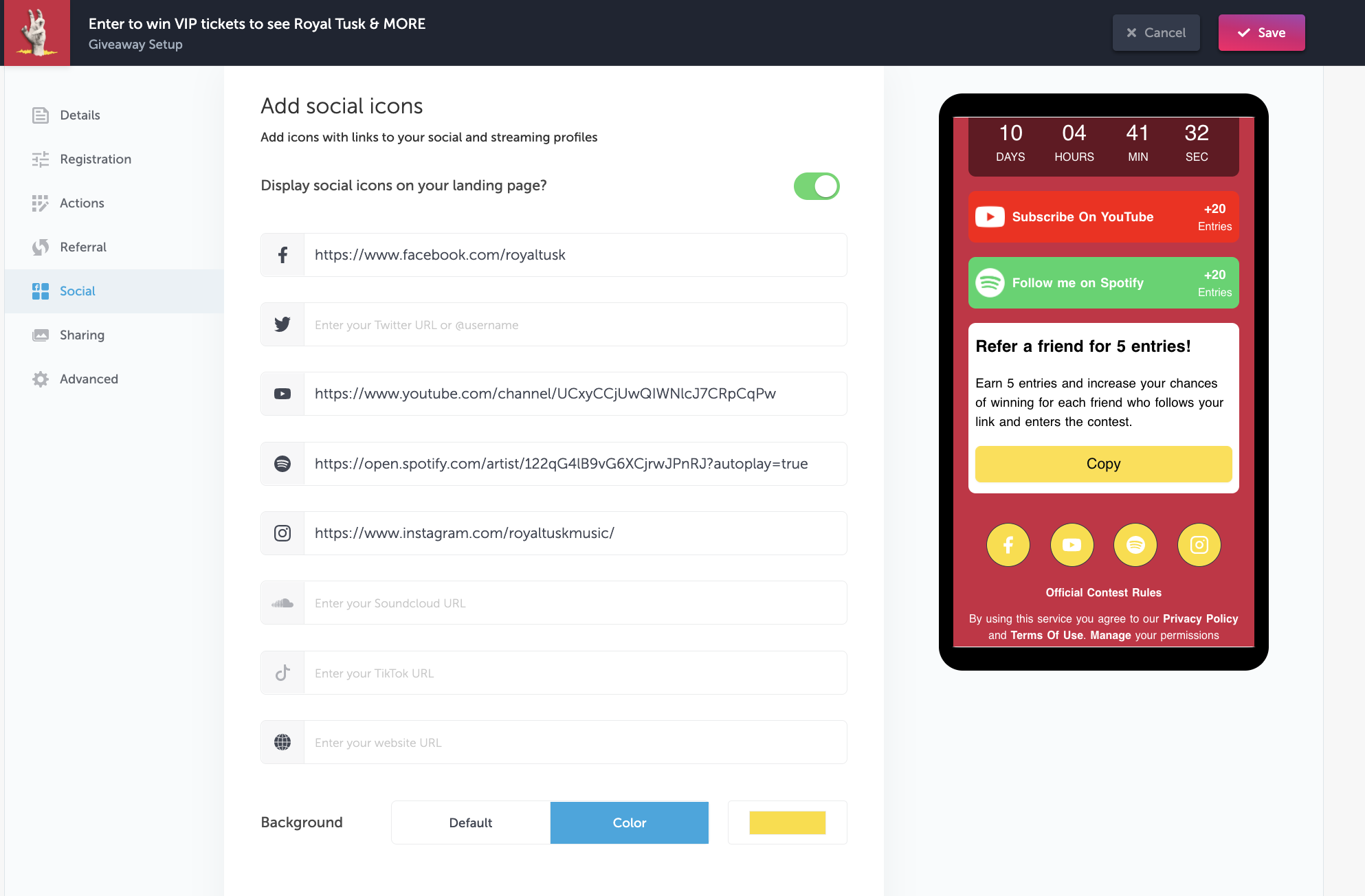 Sharing
Customize how your link looks when you share it on social media.
Advanced
Plugin your advanced settings (retargeting pixels, affiliate programs, analytics, legal).